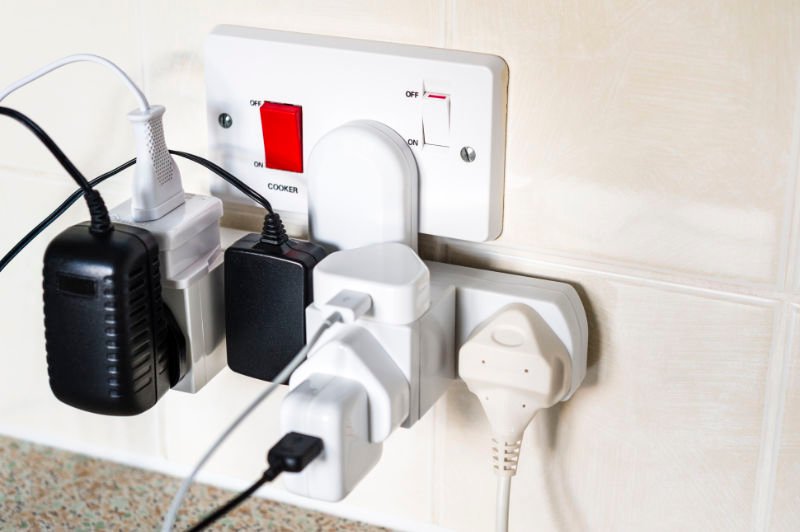 An Electrical Installation Condition Report or an EICR is a safety check conducted by a Suitably qualified and competent electrician to report on the state of the electrical installation in your home – think of it like a MOT for a building. The main purpose of an EICR is to guarantee the safety of the residents and to ensure they are not susceptible to electrical shocks and/or fires.
For privately owned domestic properties, it's not a statutory requirement to have an EICR, it is however, strongly recommended when planning any future works and alterations to your electrical Installation. It's advisable that the electrical installation of your property is tested and inspected at regular intervals and no longer than once every ten years.
All of our Employees at Full Circuit Solutions are qualified and regularly trained in conducting EICRs and we hold professional indemnity insurance to the value of £250,000 for any any professional advice given.
So, why should you consider having an EICR? Read on to find out...
You cannot see electricity, and in many cases, you cannot view the conduits or cables that use electricity. Cables are often hidden inside walls and consumer units are located in cupboards where they are not immediately visible.
It is unsurprising then that we often forget to check the condition of our electrical installations for damage or signs of wear and tear.
Faulty and old wiring is one of the main causes of electrical fires in the home. You can reduce the risk of a fire by regularly checking your cables, switches and sockets, to see that they are in good condition.
So, what happens during an EICR
Visual checks on the External Condition Of Intake Equipment
The first checks on your property will be to verify the condition of the incoming mains cable from the road and the equipment owned and maintained by your network operator and meter provider. As these items are owned by the aforementioned, only visual checks will be carried out and reported. It is from here that your system earthing type will be established.
As part of the EICR your electrician will check that your earthing system is suitable for your electrical installation. It is vital that you have adequate earthing for both the protection of you and others in your property and the property itself.
Consumer unit testing and verification of RCDs
For much of this section, your installation will be de-energised so that your electrician can safely work within the fuse box or consumer unit. Each circuit will be tested from the fuse box to ensure continuity throughout its length and the adequacy of the insulation. Your electrician will check if Residual Current Devices (RCDs) are installed. If RCDs are installed in your property it is imperative to make sure they are tested at least once every 6 months to ensure their correct operation. Because RCDs have mechanical moving parts, they can be liable to seize for several reasons. It is therefore paramount to ensure they are in full working order.
In This part, your electrician will need access to each room so that a sampling of the electrical installation can be recorded. At Full Circuit Solutions, we like to sample at least 25% of the installation. That often means that from each room, one socket, one switch and one light fitting will be removed for inspection. For dedicated circuits like showers, ovens and immersion heaters, a 100% test and inspection will be carried out. If any untoward installations are recorded, the sampling rate may be increased.
Visual checks to ensure there's no damage to any electrical installations
As part of the EICR your electrician will conduct a visual inspection to look out for damaged or broken plug sockets, switches, light fittings, fuse boards and also signs of overheating and burning.
- Check To determine if electrical devices and accessories are installed in the right locations and are fit for purpose
 For example, wall mounted light switches should not be installed inside bathrooms.
To determine if any risk is present and if so, what can be done to reduce it
To determine just how much a risk any possible issues are, your electrician will number them from C1 to C3 on the EICR.
Understanding the codes
Code C1 - Danger present: With this issue there is a risk of injury and immediate remedial action is required to remove the dangerous condition.
Code C2 - Potentially dangerous condition: Urgent remedial action required, this should declare the nature of the problem, not the remedial actions required.
Code C3 - Improvement recommended: This code more often than not implies that while the installation may not comply with current regulations, it complies with previous regulations and is deemed safe but its safety could be improved.