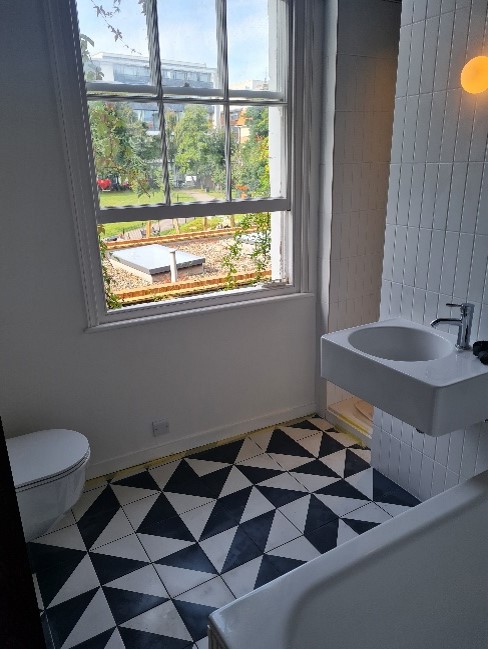 So we Finally get to say goodbye to Shepherdess Road. We have been working a home refurbishment in the London Town of Islington since April 2021. Make Building Solutions, a company we have worked with time and time again, contracted us to fully rewire this 4 story town house in London whilst they gutted the top two floors and converted the house from a 3 bedroom to 4.
Quite A simple rewire, there was no fancy smart home tech. No data to install in various rooms, no WiFi boosters, alarms or CCTV.
This client preferred to keep things simple. Lights, sockets, switches. Designed by the architects, StudioMica based in central London to give a clean look whilst being completely functional and well thought out.
We installed light fittings from Astro Lighting, A local lighting manufacturer based in Harlow, Essex. All the socket outlets were white and had 2 USB ports on every outlet.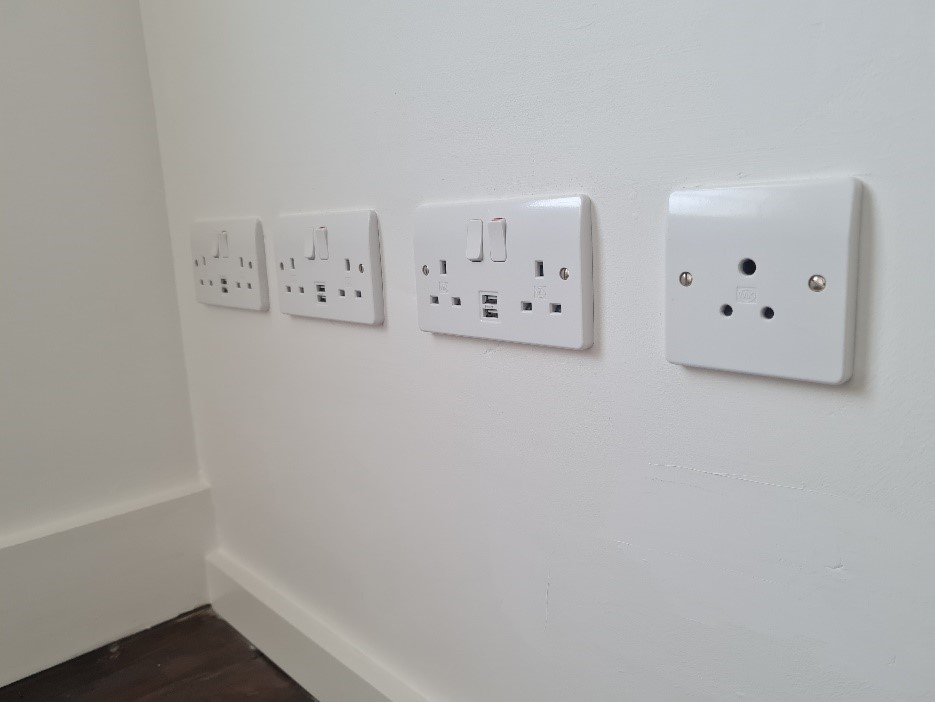 This rewire made for a difficult first fix. Split over 4 levels, we had lathe and plaster walls and ceilings to contend with. We have found in the past that the best solution to fix back boxes in lathe and plaster walls is to cut away a large section between two timbers and fix in either a metal back box caddy strap of fit a timber noggin for the back box to be secured to.
We managed to second fix most of this property and energise the circuits allowing easy access to electricity and use of power tools by the main contractor and other trades on site, very early on in the project where it is not usually safe to do so. We done this by installing sockitz second fix safety attachments to all of the outlets.
These work as an extension from the back box, pushing the final accessory about 25mm away from the wall whilst forming a barrier around and exposed live electrical wiring. It serves a second purpose too, giving the decorators a very nice barrier to decorate up to making sure that the end product is as high quality as possible.
As a company that regularly rewire properties, we are well set up and equipped for any rewiring tasks. We use high powered dust extraction and wall chasing tools to ensure that the damage and the mess created whilst channelling through walls is not only kept to a minimum but is also kept as clean straight cuts making the redecoration process easier, quicker and faster.
We also install various other components to rewire including smart home switching and lighting, garden electrics, hot tub installations, data installations, WiFi boosters, audio and visual installations.
For now, It's time to tidy up and get ready for the next one!