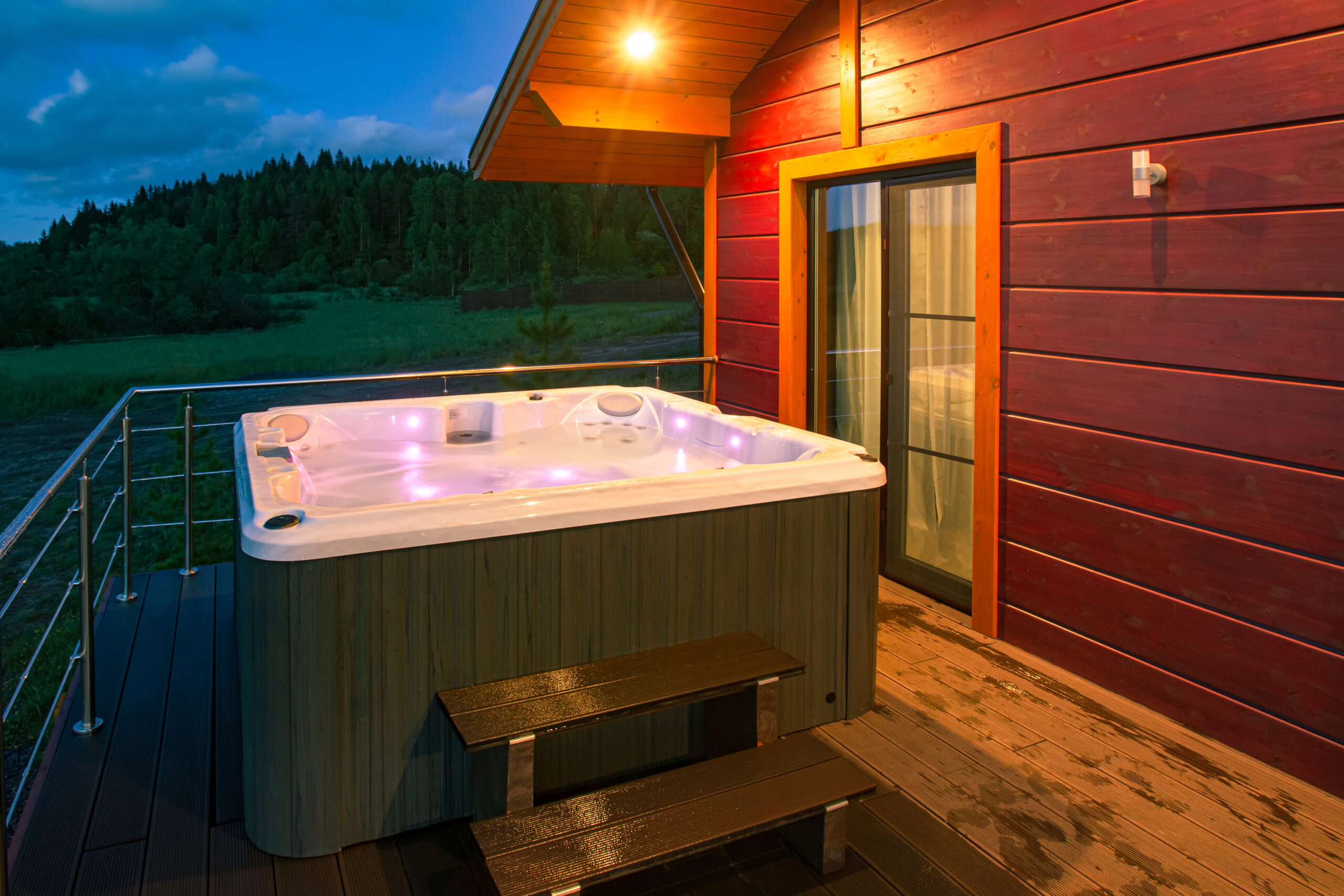 As the English weather approaches its hottest months, we usually receive lots more enquiries about how to go about installing Hot Tubs in Essex.
It is neither an expensive or messy job to ensure your Hot Tub is wired safely, However, it is paramount to ensure it has been done so for your safety, and the other people using the hot tub! Powering a hot tub in Essex isn't always as easy as dangling an Extension Lead out of your kitchen window and plugging it in, even if your hot tub comes with a plug on it!
There's a Section in the Electrical Wiring Regulations about Hot Tubs and they fall within the same Category as wiring for a Swimming Pool. Both subcategories fall under what's called a special location. Being recognised as a special location comes with specific regulations and certain preventative measures that must be in place to ensure a safe installation all year round.
There are various types and sizes of hot tubs and Jacuzzi's, and all come with their own little quirks and installation needs. There is no one glove fits all type of installation. Some Hot Tubs are rated at 3kw or less can often be connected to a 13a Fused Spur which is usually spurred from a local Circuit supplying your Sockets (this is dependent on how the existing Circuit is configured). Higher kilowatt rated Hot Tubs, 3Kw and above will need to have a new circuit installed, wired back to the Local Distribution Board, ensuring that suitable RCD protection is provided, and that local means of isolation is adhered to.
Wiring a new circuit to your Hot Tub, whilst often dauting for a prospective buyer, is often not a messy or expensive process and our Engineers can talk you through the most unobtrusive solution to best suit your needs. Once the agreed installation has been carried out, we have undertaken Electrical Tests and supplied your Electrical Installation Certificate, you can relax in your Hot Tub with total peace of mind. As I say in all of my Blog posts, if you use Full Circuit Solutions to install your Hot Tub then all our work is backed with a 6-year wiring Warranty and we provide Certification by the NICEIC for your peace of mind.