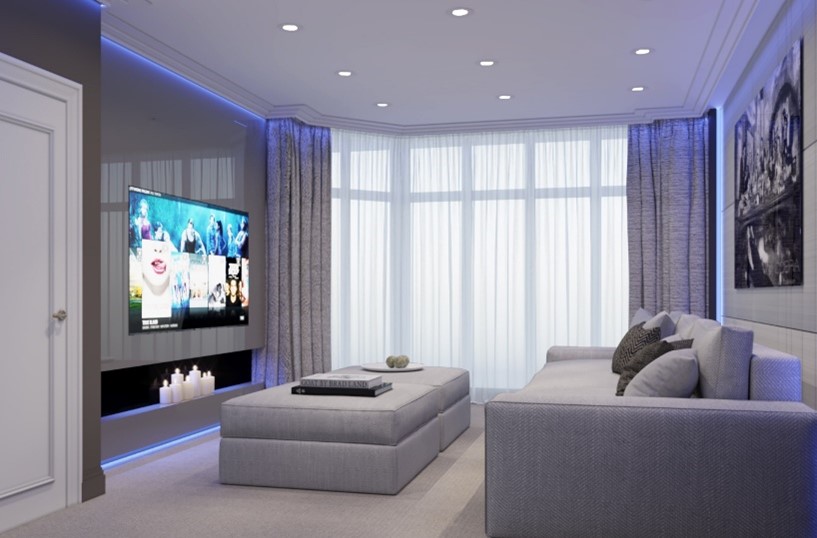 Full Circuit Solutions Rewiring Guide
How do I know if my house needs rewiring?
What will happen if I don't rewire my house?
Is it expensive to rewire my house?
Does my house need rewiring every 10 years?
These are all questions we are regularly asked at Full Circuit Solutions, and as a customer it's not always easy to know when and if you really do need a rewire!
Hopefully we can help answer your questions.
There are no laws that state when a property must be rewired. Just because you live in an old property with old wiring doesn't necessarily mean that your property requires a rewire. We always recommend a Domestic Electrical Installation Condition Report being carried out first and you can work on from there.
Some simple signs that your Property may require work are:
Have your Lights started to flicker or have they stopped working completely?
Have you acquired a property from an avid DIYer
Undertaking an Extension or moving house and want to ensure all wiring is safe?
Smell of Burning (Heat)
Black marks around the pins of sockets and sockets not working entirely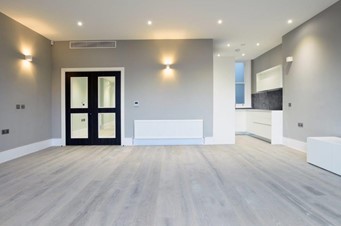 One of the biggest benefits with having your home rewired is that it allows you to tailor your homes electrical accessory placement to your specific layout and needs. We all have phones to charge at night and if that socket is in a hard to reach place, probably down the side of the bed, is going to very quickly get on your nerves. More to the point, unless your living in a new build home, when your house was being built they probably only installed 2, maybe three sockets if your lucky, in most of your rooms. Someone call amazon quick, were going to need another extension lead!
We are also able to install and operate Home Automation packages, please click here to find out more on smart home systems.
WHAT CAN I DO TO PREPARE MY HOME FOR A REWIRE?
Whilst our team of Engineers work as neat and tidy as possible whilst rewiring homes, there will always be dust created whilst we work. We advise Homeowners to clear away precious and delicate belongings and where possible its strongly advised for all occupants to vacate the property whilst the works are being completed. Use it as an opportunity to jet off somewhere sunny for a week, sit back and relax whilst we take care of the hard work!
We always advise to have a clear design in mind and to have researched options thoroughly before our arrival. By the time of the rewire start date, all designs and costings should have been agreed in writing, and a Specification drawn up for our Electricians to work from. Homeowners find costs can escalate if changes are made whilst the rewire is underway meaning we have to go over already completed works to make alterations. The more you think and plan your rewire, the cheaper it will be in the long run. Don't just call for a rewire and wing it!
WHAT HAPPENS DURING THE REWIRE?
A team of two or three Engineers would complete a typical full Domestic Electric Rewire within 5 days, starting on Monday and finishing Friday afternoon. Usually we would start from the top of your house and work our way down. It is a messy and somewhat stressful week for all involved, but we will keep you informed at all stages, and try to minimise the disruption it can cause.
I THINK I WANT A REWIRE, WHAT NOW?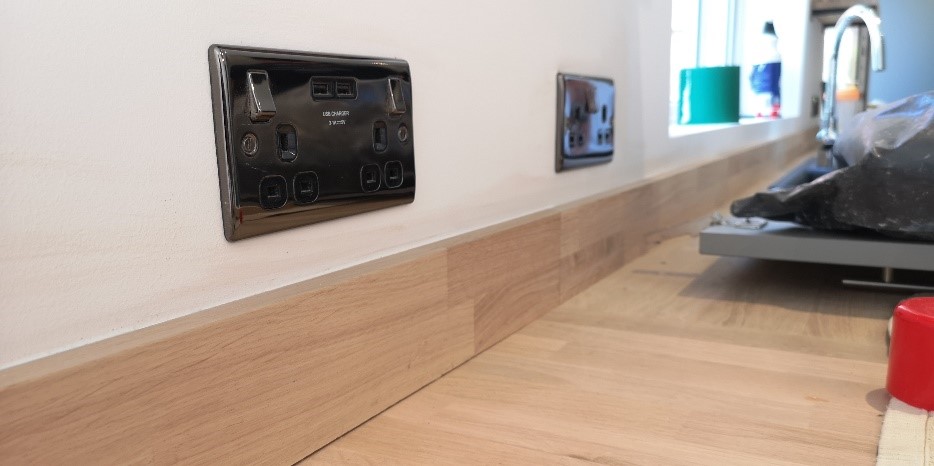 If you think that your property could benefit from a rewire or an Electrical Installation Condition Report then drop me a line on our Website by clicking here, or give us a call to arrange a free Quote. I assure you of a speedy response and a reasonably priced service.
With over 10 years experience in rewiring domestic and comercial properties around Essex and London, We have gained a comprehensive knowledge on Electrical Fixings and Accessories and will be able to show you examples and brochures of Products that could be of interest. If you already have ideas on what Accessories you want to use then we can incorporate this into the Plan. You can expect a  fully detailed and itemised Quotation which details all Accessories to be used and where they will be installed. If you agree to move forward with the works then our Office Staff can book you in for the most convenient time for you.
From there, you will be in the hands of our capable Engineers who will make sure your experience is as stress-free as possible.
DAY 5 –  WHAT NOW?
If everything's gone according to plan, and there have been no last-minute additions or alterations, our Engineers will have walked through your new Installation and explained your new consumer unit and how all of the components Inside the consumer unit work. Our On-staff cleaner will have been in and done a full builders clean. Please bear in mind, despite our best cleaning efforts, some dust can take a few days to settle. So, some surfaces may still gather dust even after our departure.
Upon completion you will have the appropriate NICEIC Certification for the work carried out and building control will have been automatically notified. As always, work carried out by Full Circuit Solutions comes with a 24 month Guarantee on parts and 6 years on wiring which is part of the NICEIC Platinum Promise.
Rest assured you are in safe hands with us!
Mitchell